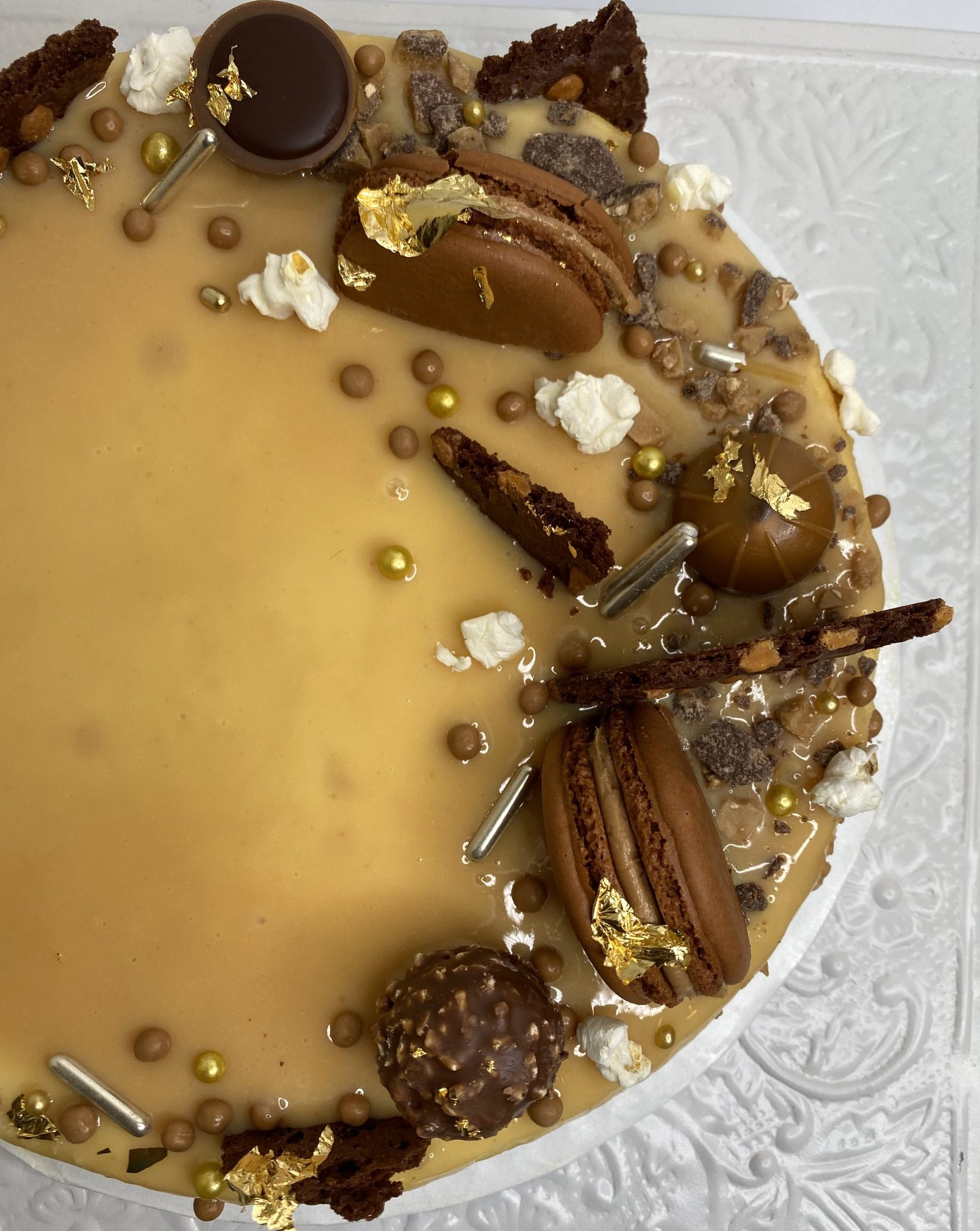 23 May

Dulce De Leche Cheesecake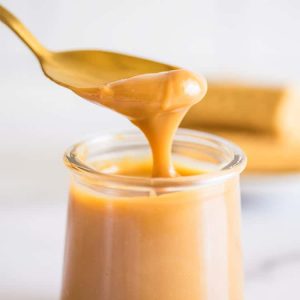 Slowly cooking cow's milk and sugar (or sweetened condensed milk) over low heat for an extended period of time gives dulce de leche a more mellow, nuttier and complex taste than that of caramel, or even butterscotch. Unlike caramel in which the browning, or "caramelization", of the granulated sugar gives it its distinct color, dulce de leche receives its pigment from the browning of lactose and lysine within the milk. The result is a luscious and creamier product that tingles the taste buds.
Cheesecake has always been my all-time favorite dessert to make. It's not only delicious in the original form but lends itself as the perfect canvas to my creativity of blending unique flavor combinations that pushes the boundaries of the palette. Red velvet cookies-n-cream, Snickerdoodle bananas foster, Ginger peach w/ basil honey… the flavor mash-ups are endless. Sweet, savory, herbal, fruity, rich, fluffy… I feel like there is a variation for everyone to enjoy.
This recipe brings together two of my delights into one bite. I hope you enjoy as much as my family has over the years.
What you'll need:
Crust: 7 oz cinnamon graham cracker, 1 tbsp sugar, 5 tbsp melted unsalted butter
Filling: 32 oz room temp cream cheese, 1.5 cups granulated sugar, 1.5 cups sour cream, 12 oz dulce de leche, 5 tbsp AP flour, pinch of kosher salt, 1 vanilla bean, 4 large room temp eggs, boiling water for baking.
Topping: 6 oz dulce de leche
Baking: Preheat oven to 350 degrees. Use nonstick spray to grease 10-inch springform pan. (For extra protection against the cheesecake sticking and easy removal, use parchment paper to line the bottom but this step is totally optional.)
In a food processor, combine graham crackers, 1 tbsp of granulated sugar, and melted butter. Pulse until you get a wet sand consistency. Don't have a food processor? No worries! For the longest time, I actually crushed the graham crackers in a double-seal plastic bag. Then put that bag into another double-seal bag upside-down. After that, I would use a rolling pin, heavy skillet pan, and even my bare hands to break down the graham crackers to dust. What a workout but it got the job done! In a mixing bowl, combine the dust, melted butter and sugar together by hand for about a minute and you will get the same result as you would from the food processor.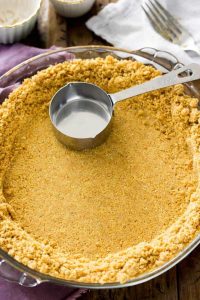 Press the graham cracker mixture into the springform pan with the bottom of a measuring cup to compact into an even layer. It's okay to have the mixture pressed onto the sides of the pan. Bake for 8-10 minutes until golden brown (yes, more brown than it already is). Remove from oven and cool on wire rack until room temp. Reduce oven to 300 degrees.
Once cooled, again very lightly spray the exposed inside of pan with nonstick spray.
In a mixing bowl, combine cream cheese, remaining 2 cups of granulated sugar,  and salt with paddle attachment. Blend until well-combined and fluffy. Wipe down sides with spatula.
Add 12 oz of dulce de leche and beat to incorporate. Wipe down sides.
Add the sour cream, flour, and vanilla bean seeds. Beat to combine. Wipe down sides.
Add the eggs, 1 at a time, and mix until fully combined, making sure not to over-beat. The mixture should be smooth and creamy. Pour the cream cheese mixture into the cooled crust.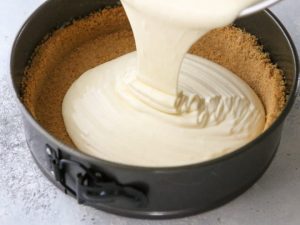 Double wrap the outside of springform pan tightly with foil and place in the center of a large baking dish. Fill dish with 1 inch of boiling water. Carefully place baking dish in oven and bake for 1 hour.
Without opening oven door, turn off oven and let cheesecake rest for 1 hour. Cheesecake should be firm on the edges and jiggly in the center.
Remove pan from baking dish and unwrap foil. Run paring knife on inside of pan to loosen cheesecake. Cover with plastic wrap and transfer to fridge overnight.
Remove cheesecake from fridge and top with 6 oz of dulce de leche. Place in freezer for 30 mins. Remove from freezer and take off springform pan. The topping will slowly ooze down the side, creating a natural drip effect.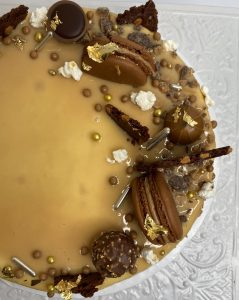 Decorate as you see fit. When slicing, dip knife in hot water each time for clean cuts.
Bon apetite!
-Colin